100cm wide cages - Mamble, Monte Carlo, etc.
Posted: Fri Mar 16, 2012 2:46 pm
I bought a Mamble cage a few weeks ago and have currently got some rescue boys living in it.
Thought I would share my current set up/experience with this cage as I don't know of anyone else who has one.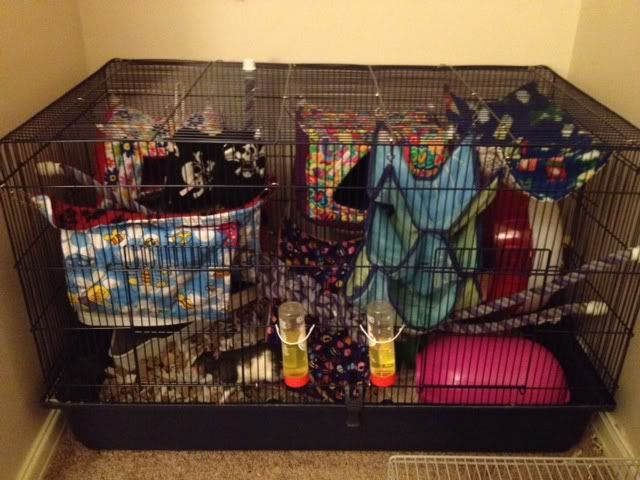 ( Excuse Cid, he is a bit of a camera hogger
)
There is a corner shelf on the left, but you can't see it as it is hidden by hammocks