For "retirement" cages, as well as normal cages adapted to be oldie/broken rat suitable.
Ours! Currently home to a 30ish month old boy awaiting a companion. He can't climb very well so the emphasis is on floor space rather than upwards activities, though he can manage short gaps between shelves and hammocks.
The cage is a 150x80(ish)cm
C&C
cage.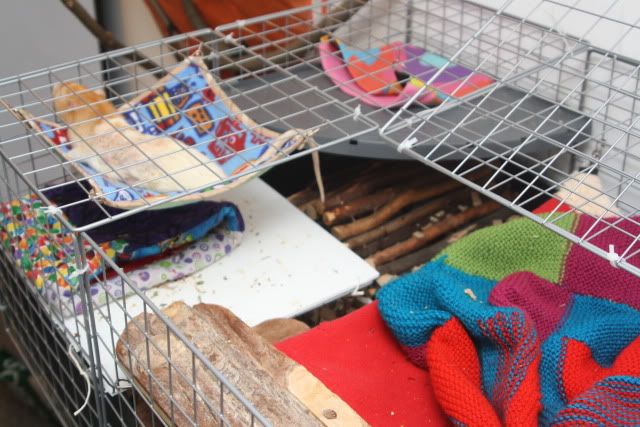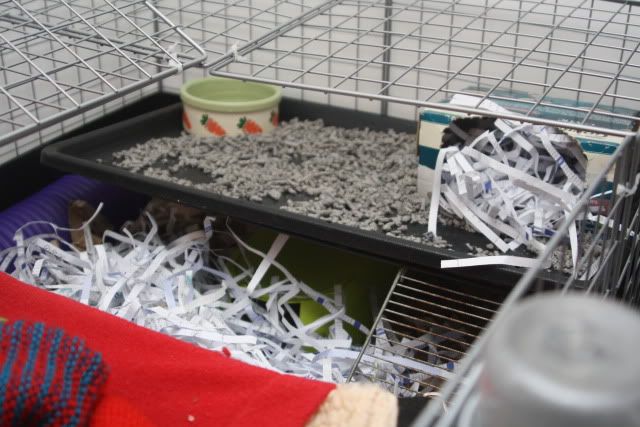 There's some tubes on the floor under the big hammock and a couple of boxes under the shelves. The blanket on the big hammock is because he likes to burrow!