This is our DIY Furet Plus Tower!
There are more goodies to go in, but we only upgraded a newly introed group to the big cage last night so I didn't wantto whack it all in at once.
It is home to three young females.
Whole cage
Top level - PLAY!
Bottom level - CHILL!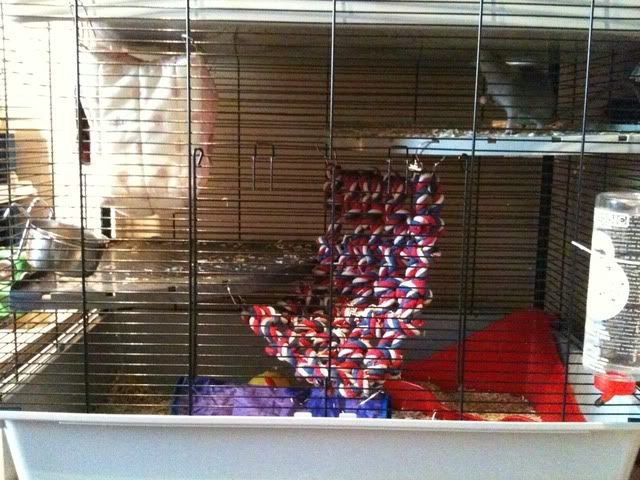 Just behind Juno you can see the access hole to the top level, it is lined with clear flexible tubing to make it smooth and safe.
They're getting a sand digging box and another hammock, more cargo netting and toys over the next few days.