hmm, i didn't know where to put mine. it's not large and wide, but it's a parrot cage so i'm settling here... it's supposed to hold 4 rats. Zazie and Zima live here.
i close the top when i'm not around, but they never go up there... i even laced rope between the bars just in case, but the highest they ever go up to is the basket. especially Zazie prefers to stay in the lower part of the cage. the cage is always open to my bed, which leads to a "playground" where a digging box and a structure which i call the "haunted rat attic" is... when i sleep they have to return to their cage. every month or 2 i try to change the layout to keep it interesting... though they seem to not like that, heheh...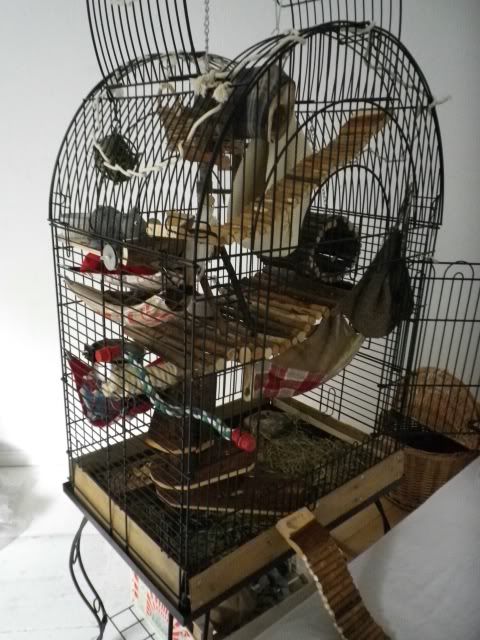 front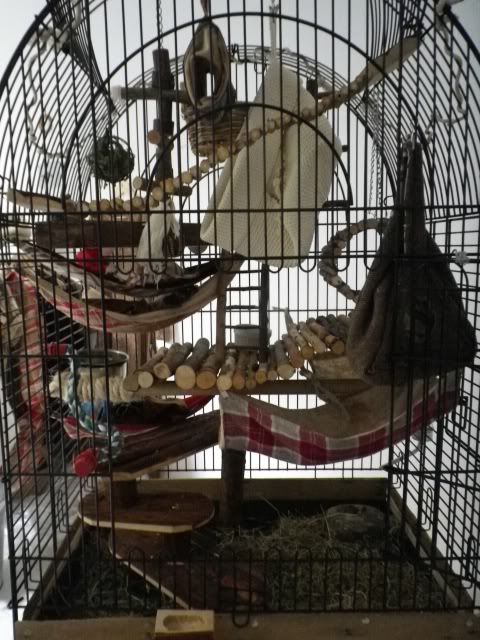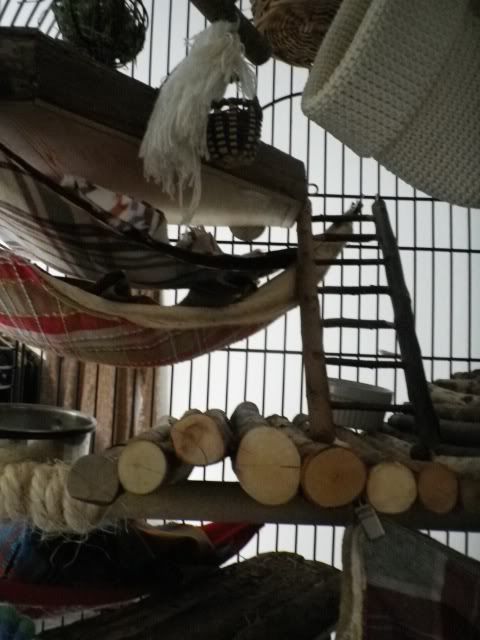 back view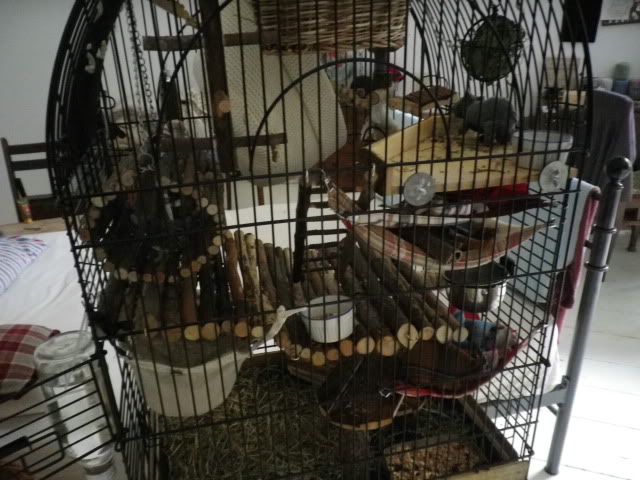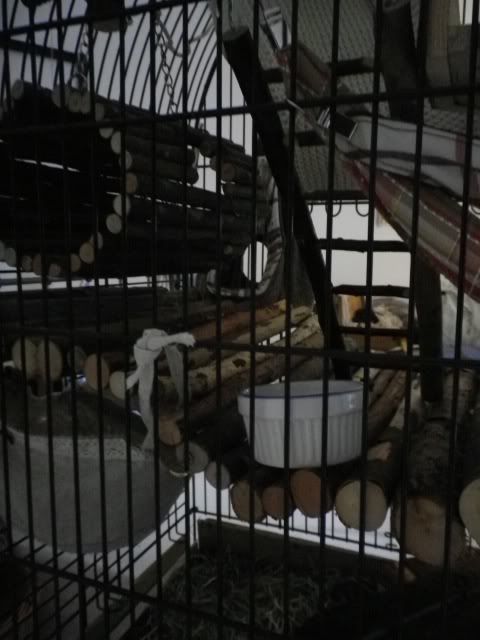 they get fresh food scatter fed on the bottom, and there's space for them to roll around and wrestle. i give the dry in a food bowl, in a small hanging basket to the left, and inside the hanging wooden tube thingie. the grains that fall through the raft-like wooden platform fall into the small hammock/sack thingie and they can dig into it and have fun "foraging". there's also a hanging ball where i put dried dandelion leaves or fresh lettuce etc. there are lots of hammocks/bags but they have their favourite spots and mostly sleep in just one thing!