This thread may be useful to share examples of unusual set ups required under special circumstances.
Temporary solution, giving a lone rat some companionship
I recently had a litter which included only one buck, and unfortunately he had to spend 4 days alone before his companion arrived. I decided to put him in a small cage (Savic Cambridge) within the larger cage housing his mum and sisters (one half of an Explorer). This meant he still had some rat interaction and was able to play alongside them.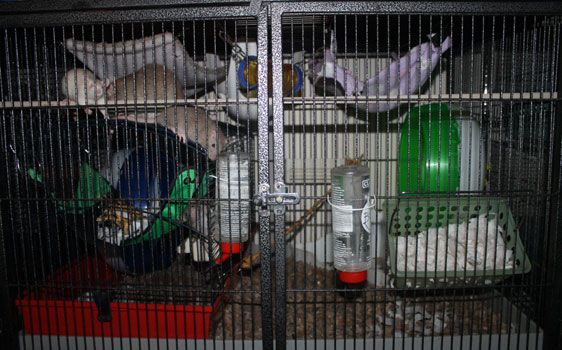 I would recommend this as a solution for a rat who normally lives as part of a group but who cannot be allowed free contact with them in the short term. This would not be suitable if the lone rat did not already know the other rats.