I've never done a tutorial before so i apologise if it is hard to follow, or if it is too patronising!
This tutorial shows you how to make a corner hammock with a hole at the back, But the principles are essential the same without it, i will discuss this as I go along. Ok so here goes!
1)
First you will need to cut a 50cm by 30cm rectangle from your desired fabrics. I am using here 3 layers, just because I want it to be thicker and one of my layers is cotton, but two layers is usually fine. My outer layers are the music note cotton and the blue fleece. the brown fleece is my padding layer.
2)
Then you need to cut the rectangle into a sloped sided shape(trapezoid).
To do this fold the rectangle in half, and cut an angle from 15cm high accross.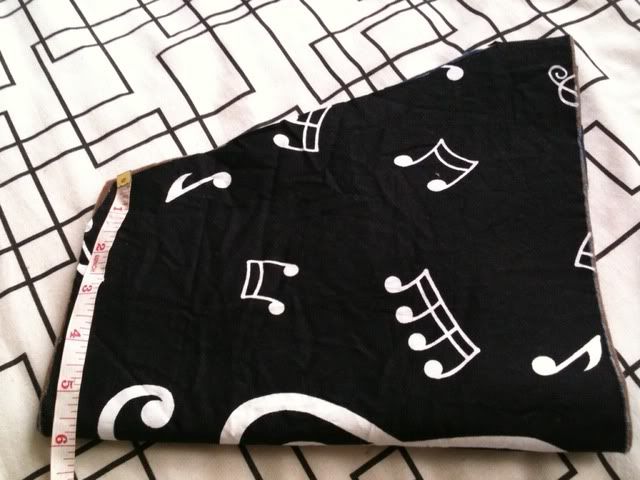 3)
Then you need to square of the pointed corners slightly so they look like this: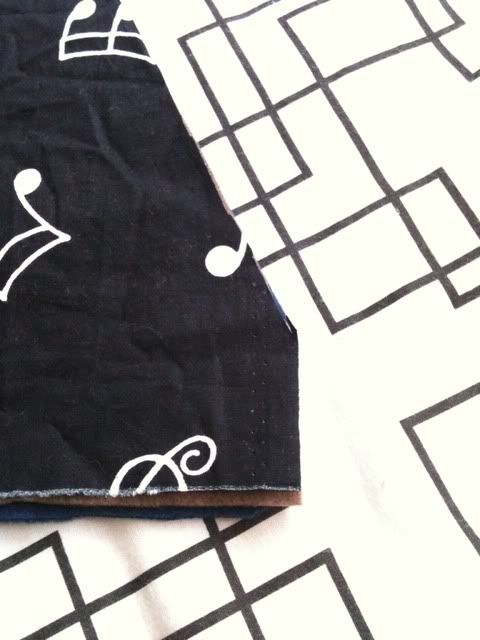 So you have a shape like this:
If you are creating a hammock with a hole in the corner follow these next two steps, if not jump to step 6.
4)
fold in half again and cut a hole like this at the short edge: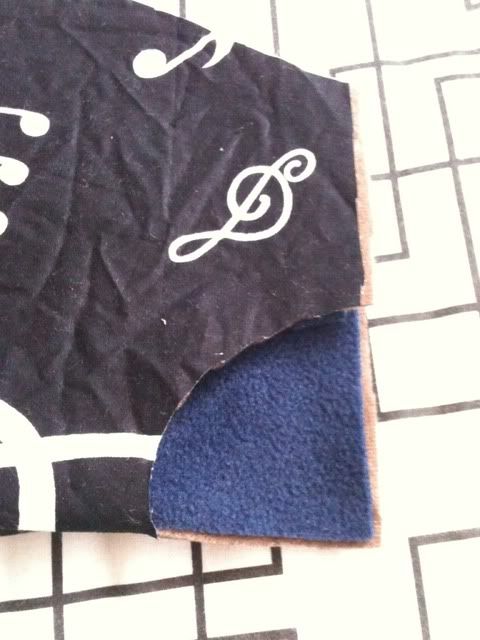 5)
Then it can be smoothed/rounded so its a bit more hole-like, like this: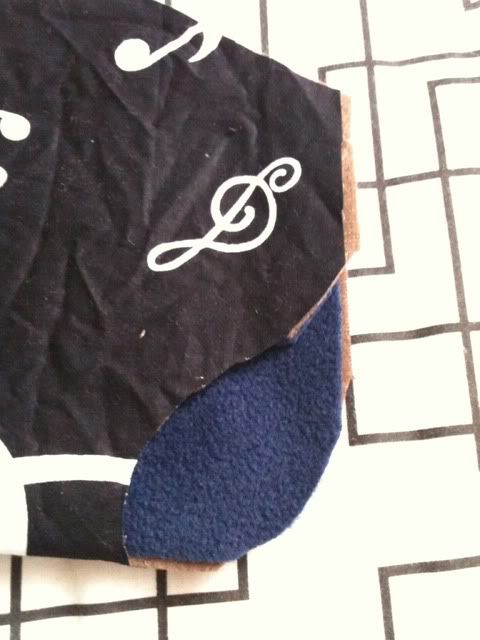 6)
So now you have your finished shape, either with a hole cut for the back or without. Now you need to turn the two fabrics so that the side you want showing is facing in, and the reverse of your fabrics are both showing outwards. You can pin around the shape so that it stays together for sewing. You will now also need 3 tabs, I have used webbing for these, Each strip was about 15cm long, this gives you plenty of room to stitch it in. If you have your shape the same way up as the photo above, you need two at the bottom corners, and one at one of the shorter corners, all facing inwards like this, and they can also be pinned in place:
7)
Now you need to stitch all the way around your inside out fabric, about 5mm-1cm away from the edge, and leave about a 2inch gap somewhere so that you have a hole from where you can turn it back the right way round. Like so: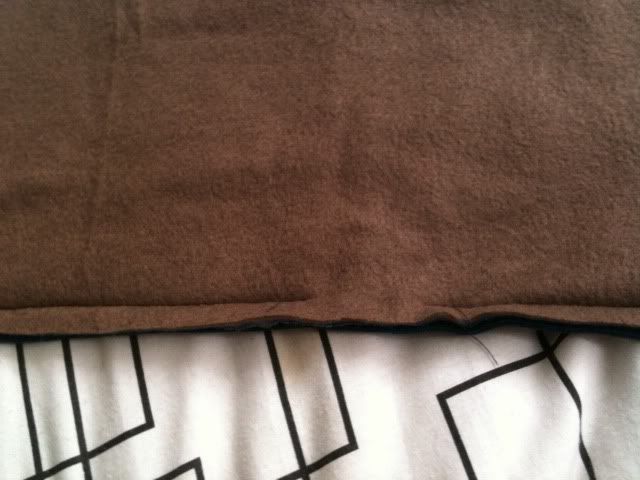 Now turn in back the right way round and it should look something like this:
8)
First you need to stitch over the hole you have just turned it inside out from. the rest of this step is not essential to the completion of the hammock but makes it a bit sturdier, and slightly more chew proof! It also makes where you just stitched over the hole less obvious, Stitch about 1cm around the edge and create some lines across the long edge of the hammock. so you get it looking like this: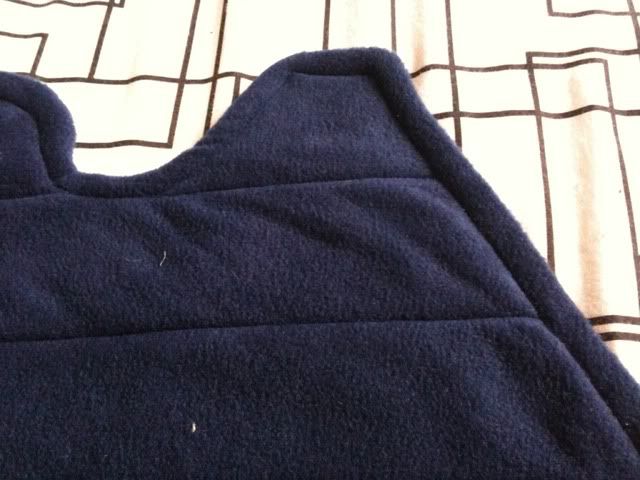 9)
Now you can stitch the edge together where it needs to be a corner! If you have not aimed to have a hole here you will just be stitching all the way down the short edges, but if you have cut the hole, stitch the short area you have left. This bit doesn't need to be stitched inside out, you just want it the right way round, and stitch over it. I normally do a line over where I have outlined the hammock about 1cm out, and also a line about 5mm in just to tidy up the sort of 'seam'. Hopefully your corner area now looks something like this: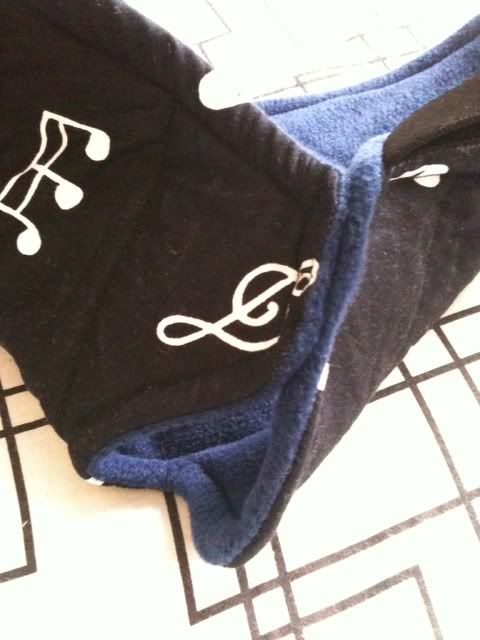 And you have finished your corner hammock! I hope that it was easy enough to follow, would love to see pics of other peoples hammocks. If I could make the tutorial better in any way please do add comments